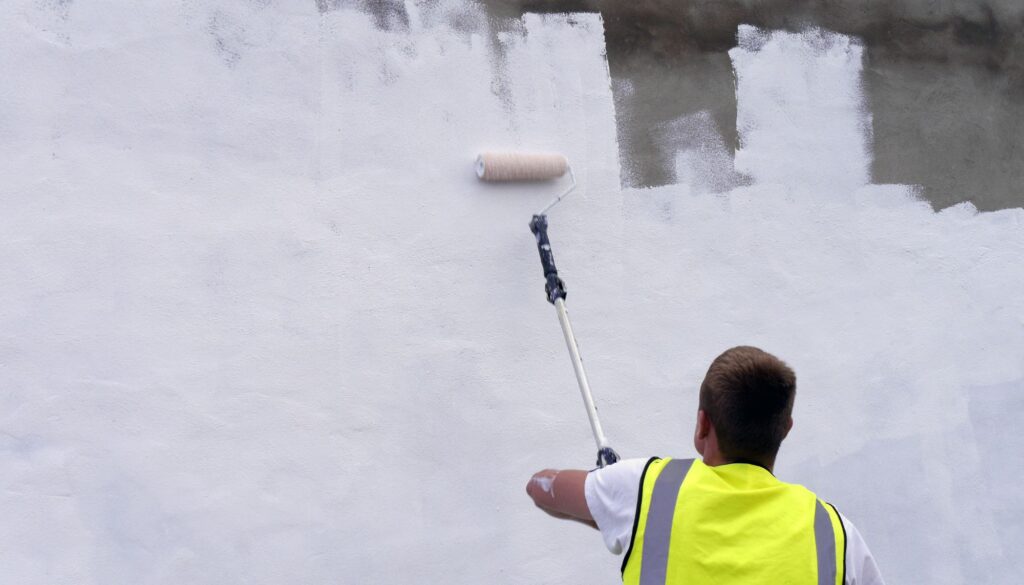 Keeping up with a regular professional painting schedule is a critical part of maintaining any commercial property. Fresh paint protects and beautifies exterior and interior surfaces while conveying a well-kept, professional image. But how do you determine when it's time to repaint various areas? As a trusted commercial painting contractor in the Houston, TX area, we've listed some tips for you below:
Reasons for Repainting Commercial Buildings:
Protecting the building envelope – Paint seals out moisture and prevents deterioration, rot, mold, and costly structural issues. It protects wood, concrete, stucco, metal, and masonry surfaces from weather damage caused by rain, wind, humidity, and sun exposure.
Maintaining good looks – Fresh paint keeps your property looking clean, modern, and professional. This improves tenant satisfaction and curb appeal, which can aid leasing efforts.
Following property management plans – Many commercial building managers schedule regular paint touch-ups or refreshes every 3-5 years. This helps budget, forecast, and plan for this major maintenance expense.

Factors That Determine Commercial Painting Frequency:
Building age and condition – Older buildings or those in disrepair likely need paint more often to conceal flaws. Properties over 10 years old should be inspected annually.
Geographic location – Climate factors like coastal weather, seasonal humidity, and abundant rain or snow will accelerate paint wear.
Quality of previous paint jobs – Surfaces prepped properly and painted with high-end materials will last 5-10 years or longer.
High traffic areas – Common spaces like lobbies, hallways, and restrooms show wear sooner than lower traffic hallways and private offices.

Recommended Commercial Painting Frequencies:
Exterior paint: Every 5-10 years for wood, concrete, stucco; 7-15 years for sturdy metal and masonry.
Interior common areas: Every 3-7 years for high traffic gathering areas; 7-10 years for medium use spaces; 10-15 years for lower traffic areas.
Tenant spaces: As needed between occupants to freshen suites plus periodic touch ups of traffic areas.

Benefits of Recommended Professional Painting Schedules:
Optimizes paint investments – Regular touch ups every 3-5 years cost far less than large triennial repaints.
Avoids major damage – Catching paint failures early prevents worse issues like mold, leaks, and rot.
Maintains great curb appeal – Fresh, clean paint keeps tenants happy and conveys your property is well-managed.
Enables easier budgeting – Following a consistent schedule allows predicting paint costs.

Keep Your Building Looking Its Best with Professional Painting
Keep your commercial property looking clean, fresh, and polished while avoiding large expenses by following recommended professional painting frequencies. Track dates of previous paint jobs. Schedule an annual inspection to catch issues early. Then contact our team at Painting Professionals for your properties professional painting needs. Our team has deep expertise in commercial painting and maintaining Houston area business properties. We use the best product line from all major manufacturers that provide the most value in each application. Get in touch today for a quote on your next commercial interior and exterior painting project!