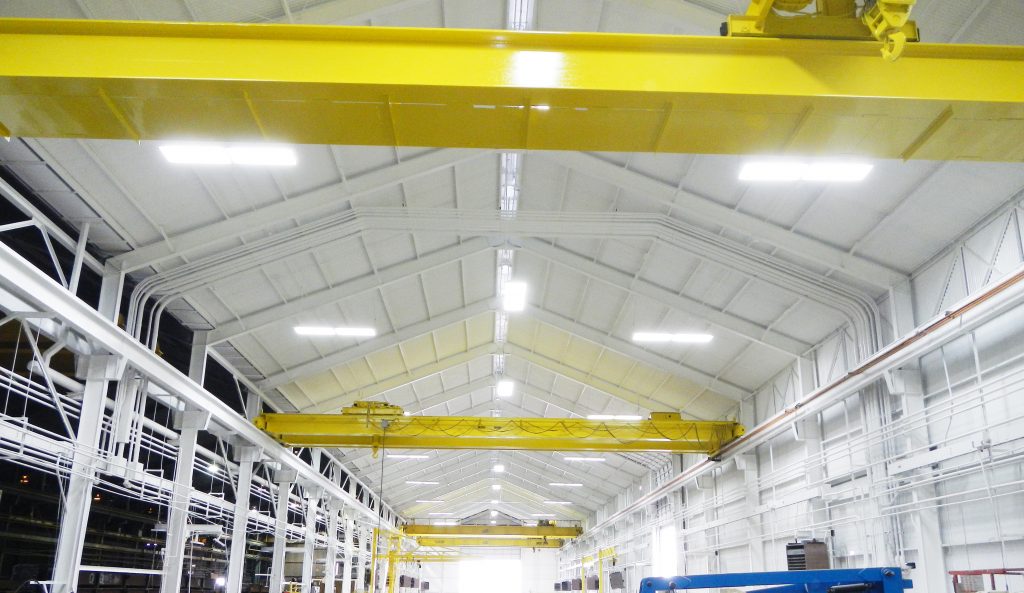 PAINTING PROFESSIONALS
WAREHOUSE PAINTING
RELIABLE WAREHOUSE PAINTERS
Painting Professionals is a commercial painting contractor in Houston, Texas offering high-quality warehouse painting to its customers. Houston Warehouse Painting is one of our specialties. We have the expertise and resources to handle any project regardless of scale, condition, and difficulty. Every warehouse painting project requires attention to safety and other details like surface prep, paint application, and a material's long-term durability. Our professional warehouse painters are trained to handle any size project safely and to your specifications and budget without totally disrupting your workday. We always use environmentally friendly paint products and go all out to add a professional touch of color to your premises.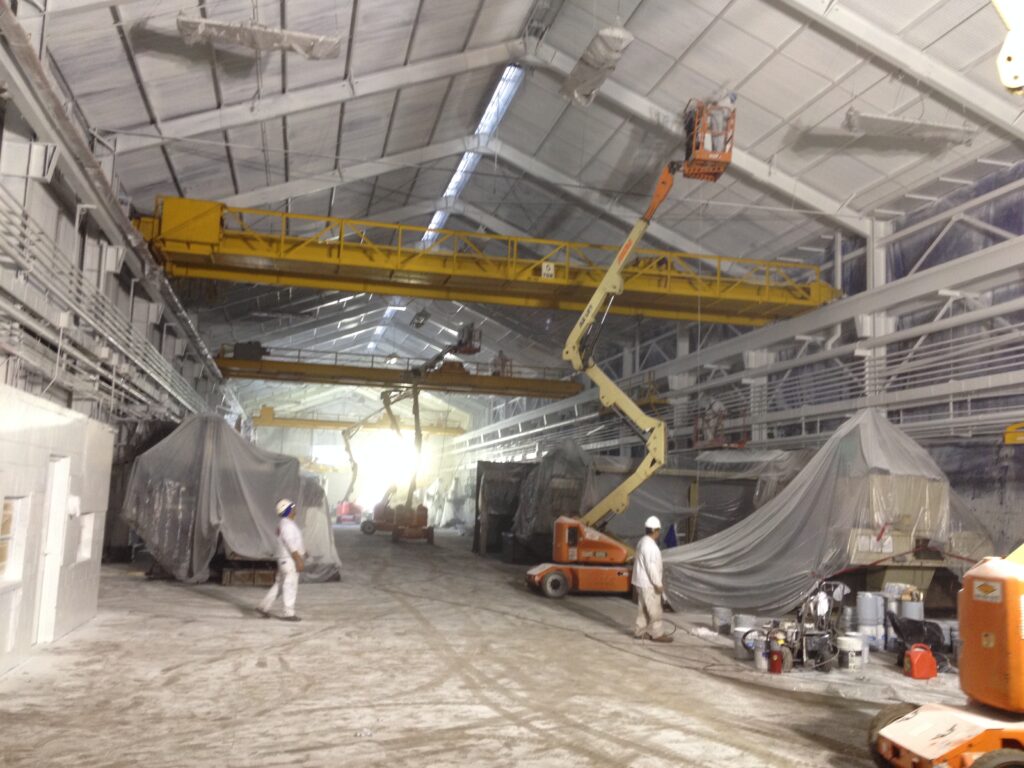 WE PAINT ON YOUR SCHEDULE, NOT OURS! NIGHTS & WEEKENDS
Our crews are all I-9 certified and work at your convenience. No shutdown of your business is required.
HOUSTON WAREHOUSE REPAINTING
When repainting your warehouse, you are required to invest both time and money. To get the most for both, you need to hire qualified painting contractors that guarantee the best outcomes for the job done. A lot of times, the resulting dissatisfaction cannot be blamed on the weather condition or the paint quality, but the choice of a cheaper, non-professional painter. Unlike amateurs, our warehouse painters have extensive experience and the necessary knowledge along with skill level to back it up. Here at Painting Professionals, we understand the importance of quality work and our long-lasting painting solutions are guaranteed to satisfy!
WAREHOUSE FLOOR PAINTING
Many people consider painting to be a purely decorative matter. It's however not the case as a top-quality, professional paint job can dramatically lower the temperature in a warehouse setting and save you money in the long-run. We proudly feature specialized paints that offer substantial heat reflective values helping to reduce your utility bills substantially. Interior painting can dramatically increase the ambient lighting for added safety and productivity. Protective coatings can add years to the life of structures by providing barriers to damaging UV rays and harmful corrosive exposure. Our expert crews have the industry knowledge to know what works and can contribute to making your building more energy efficient while creating a stylish new look for your warehouse. If you need your warehouse painted call the Painting Professionals today!
WAREHOUSE PAINTING SERVICES
Our range of warehouse painting services includes but is not limited to, Epoxy Coatings, Spray Painting, Sand Blasting, Power Washing, Corrosion Control, and more! Our professional commercial painting services will significantly improve the aesthetic properties of your warehouse, boosting its overall curb appeal and value. We will work with your ideas and make suggestions to help you decide the most appropriate colors and textures. We believe in long-term business relationships and therefore we recognize our clients as partners. For this reason, we aim to always give our clients an unforgettable customer service experience.
WAREHOUSE INTERIOR AND EXTERIOR PAINTING
Certain buildings do not have as much natural light leaving the area feeling a little dark and small. The good news is that with creativity, careful interior paint, and color selection, you can brighten up a dull environment. Expect improved employee morale, retention, and productivity as a result. The professionals at Painting Professionals will provide you expert advice and the best quality service. We incorporate contrast or create subtle effects for a well-lit surrounding that simultaneously enlarges and brightens your warehouse's space. The exterior of your warehouse will also benefit greatly from the protection our painting provides from the sun and other weather elements.
Request a Quote For Free
Contact Form
Contact Form