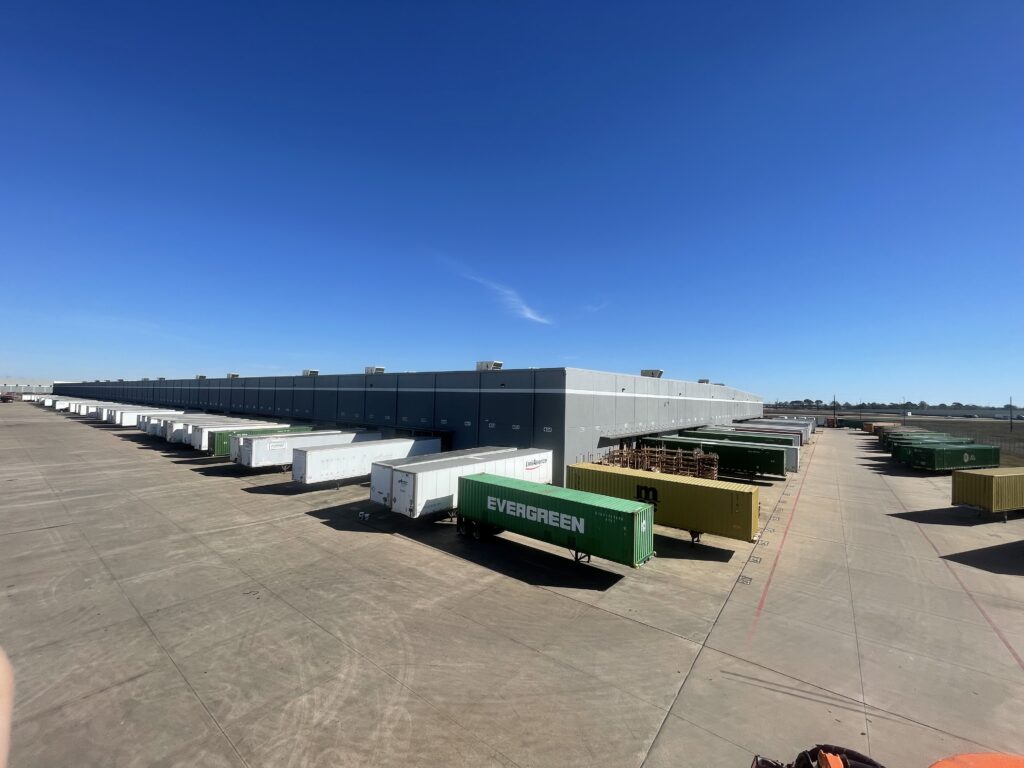 How to Select a Reputable Commercial Painting Contractor: 7 Key Things to Look For
If you own or manage a commercial building, finding a qualified, commercial painting contractor you can trust is crucial when it's time to repaint your property. However, with so many options to choose from, how do you know which commercial painting company is truly reputable and will do a top-notch job?
As an experienced commercial painting company serving the greater Houston area since 1985, we've seen the good, the bad, and the ugly when it comes to commercial painters. We know first-hand what separates the true professionals from the fly-by-night operations.
In this article, we'll share seven key things property owners and managers should look for when selecting a reputable commercial painting contractor for their repainting projects. Overall, finding a company that checks all these boxes gives you the peace of mind that your building is in good hands.
1. Specialization in Commercial Painting
Painting residential homes versus commercial buildings are very different beasts, which is why you want to find a contractor that specializes specifically in commercial painting. Commercial painting contractors have the skills, experience, and equipment to handle large-scale commercial projects that require more intricate planning, logistics, and attention to detail. A residential painting company simply won't cut it for a commercial repaint.
Look for a commercial painting contractor who has many years of experience working on all types of commercial properties. Properties such as office buildings, warehouses, retail stores, hospitals, schools, manufacturing facilities and multi-tenant retail shopping centers/malls. Their website and portfolio should showcase a robust sampling of past commercial painting projects.
2. Proper Insurance
Reputable commercial painters will have all the proper insurance documentation in order – and be ready to provide certificates issued to the owner/management upon request. At a minimum, they should carry general liability insurance and worker's compensation. This protects the property owner and management companies from liability if there's damage to your commercial property or injuries on the job. Unlicensed, uninsured painters are simply too big of a risk for commercial painting projects.
3. Strong Industry Reputation
One of the best ways to vet a commercial painting contractor is to learn about their reputation within your local community and industry. A company that's been around for many years and has good reviews, referrals, and testimonials is a good sign.
Online reviews on Google, Facebook, and elsewhere will give you a good feel for the quality of their customer service and workmanship.
4. Detailed Process & Strong Communication
Reputable commercial painting contractors have a proven process for handling projects efficiently and professionally. That includes providing thorough bids, setting clear expectations, and communicating every step of the way.
Ask about their specific process during your initial meeting and see if it aligns with your needs. Altogether, you want a contractor that answers questions promptly, coordinates schedules well, and keeps you informed.
5. Quality Paints & Materials
To deliver long-lasting results, trusted commercial painting contractors use top-of-the-line paints and materials from the best product lines from all major manufacturers. Bargain or generic paints won't withstand the high traffic commercial spaces receive.
Ask about the types of paints, primers, coatings, and tools the contractor uses. Inspect product labels and data sheets so you know precisely what's being applied. Using quality products leads to higher customer satisfaction and extended service life.
6. Worker Skill & Professionalism
Painting a commercial building isn't just slapping paint on some walls. Contrarily, there's immense planning and preparation involved, especially for intricate jobs. You want experienced commercial painters with the skills and training to get it done right.
Look for crew members who are true professionals in their trade, not just day laborers. They should be dressed appropriately, exercise proper safety precautions, and maintain professionalism while on site.
Reputable painters stand behind their work long after the job is done. Standard warranties ensure the paint job will hold up as promised without peeling, cracking, or fading prematurely.
7. Warranties on Workmanship
Look for multi-year warranties on both labor and materials. Know exactly what's covered if you do need to request a repair, touch up, or re-do down the road. Not all warranties are equal.
8. Trust the Commercial Painting Contractor Experts
There are quite a few important boxes to check when evaluating commercial painting contractors for your repainting project. Taking the time to ensure they meet these qualifications gives you greater confidence you'll receive a high-quality paint job that enhances your property.
Painting Professionals Inc. exceeds every standard for being a reputable, professional commercial painting contractor in Houston and the surrounding areas. With almost 40 years of experience improving commercial buildings across the greater Houston area and beyond, we are eager and prepared to work with you. Contact us today to learn more about partnering with us for your next commercial painting project. Our free estimates provide exact pricing with no hidden costs.