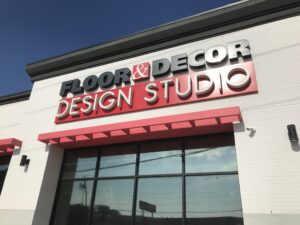 Industrial Painting Companies: Top Questions Answered
As the owner or manager of a commercial or industrial building, you are responsible for its maintenance and upkeep. One important aspect of commercial property maintenance involves painting both the interior and exterior of the building. Industrial painting companies like Painting Professionals, Inc. provide expert painting services designed to save you considerable time, effort and money. Before you hire a professional commercial painter, there are a few things you should know including:
What Is Commercial Painting?
The term "commercial painting" refers to applying paint to the interior and exterior of buildings used to conduct business or for other public purposes. Some common examples of commercial properties include office buildings, retail establishments, restaurants, hotels, schools and churches.
What Is Industrial Painting?
Manufacturing facilities, food processing plants, warehouses, and other facilities require special industrial painting techniques to protect public health and safety. Other industrial settings such as water and sewer processing plants, gas and oil facilities, chemical manufacturers and storage facilities, also require specially painted surfaces.
What Are the Benefits of a Fresh Commercial Paint Job?
Appearance is everything in business, whether you own a small retail shop or a large factory. If your building has faded, peeling paint, it says you just don't care. Fresh paint has several instant benefits:
Boosts Employee Morale – By investing in the building, you show your workforce you care about them and their comfort. Increased employee morale may result in higher levels of productivity and employee satisfaction.
Improves Customer Experience – Freshly painted surfaces are brighter and more appealing, which attracts customers. A fresh coat of paint can make the difference between a repeat customer and someone who won't come back.
Boosts the Value of Your Property – A professional paint job will increase your building's curb appeal and perceived value. Fresh paint on a well-maintained building will also attract high quality tenants willing and able to pay a premium for the space.
Protects Your Investment – A protective paint finish acts as a protective barrier. It protects your building from the harsh effects of the elements. At the same time, painting helps surfaces resist wear and tear caused by every day use.
Will Commercial Painting Disrupt My Business?
Keeping your Houston, TX business open is important, but you also need to make improvements to your building. Painting Professionals understands your concerns, but you can relax. We'll work on your project when it's most convenient for you, your customers, and your employees. The only thing you'll notice are the results of our behind-the-scenes work and the compliments you receive.
Why Hire a Professional Painting Company?
Painting doesn't seem like a big job. However, when it comes to painting your commercial or industrial building, leave it to the pros. There is a lot more that goes into achieving professional results than meets the eye. From adequate prep work and repairs to choosing the right type of paint for the job and applying it properly an experienced commercial painter knows what to do. The paint crew will also have the proper tools and equipment necessary to complete the job in a safe and efficient manner.
What Does Commercial Painting Cost?
Every commercial or industrial painting companies projects are unique, therefore, it's hard to say how much it will cost. Whenever we quote a job in Houston, TX or the surrounding areas, there are a number of factors that have to be considered in order for us to give a fair, accurate quote for the specific project. 
What type of space is being painted?
What is the scope of the project?
What is the project timeline?
What is the project budget?
Are there any special circumstances or situations affecting the painting?
Request a Free Commercial Painting Quote for Your Houston Property
If you're ready to transform your commercial or industrial building, contact Painting Professionals, Inc. to request a no-obligation free quote. Prefer to speak to a commercial painting professional? Call 877-461-4904 and we'll be happy to discuss your project.